At the heart of Taipa, Macao lies the Macao Sam Yuk Middle School of Seventh-day Adventists, which was established in 1953. The school is considered unique among Adventist schools because it is run by the Hong Kong Macao Conference of Seventh-day Adventists and subsidized by the Macao Education and Youth Development Bureau (EYDB). The school is known for offering quality Christian education focusing on the four human faculties – physical, mental, social, and spiritual – with a focus on "Learning to do good." In addition, Macao Sam Yuk Middle School uses a school-based curriculum that works within the Basic Academic Achievement guidelines set by the Macao Education and Youth Development Bureau. 
Being a mission school empowers Macao Sam Yuk to fulfill its mission by working with the needs of different learners so that no one is left out. Restoring the lost image of God in our students brings joy to our hearts. Our students come from many different backgrounds and concerns: dysfunctional families, financially unstable families, weak academic performance, behavioral problems; there are students who excel in class and students who struggle or have special needs. We are happy to work with this wide variety of students and are proud that more than 90 percent of our graduates are accepted into universities locally and abroad each year. Our students have received scholarships and won the speech competition locally. We have an alumni who received an award while representing Macao in an international university Physics competition and another student who was the only Grade 10 qualifier representing Macao for the final World Math Competition and received a bronze medal. We are humbled and honored by these accomplishments that God has enabled our students to achieve.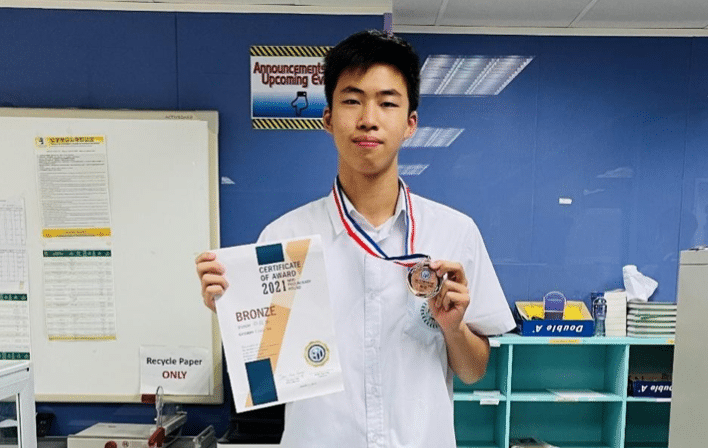 In the 2020-2021 school year, our school principal, Mr. Simon Xu, with the assistance of the Educational Director of Hong Kong Macao Conference, Dr. Frank Tam, began leading the school in creating an international curriculum to respond to the current need of both students and parents. The Junior Secondary level, Form 1A and 1B, (Grades 7, 12 years old) piloted an International Middle Year Curriculum (IMYC) that promotes international mindedness, a dynamic learning approach, active and engaging teaching and learning, and discovery-based learning. This international curriculum supports our educational program from the Primary Division (grades 1-6, ages 6-11) that runs an International Primary Curriculum (IPC). 
We are a mission school and we are proud of it. Our aspiration to become globally competitive is always anchored in faith in our Lord and Savior Jesus Christ. We strive to help our all of our learners reach their best because we believe that every child is a candidate for heaven, and guiding our children toward heaven is our most important goal.