There are certain inspired phrases from Ellen White's book Education that have lit a fire in our Adventist educational consciousness; words of inspiration and aspiration that have blazed bright and continue to challenge and encourage; words about God's high ideal for His children; words about the importance of training youth to be thinkers; and one phrase that has rekindled my inner flame of late: "Love, the basis of creation and redemption, is the basis of true education."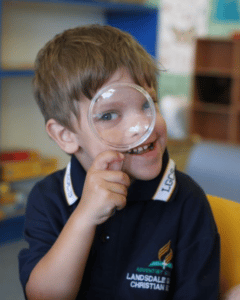 Let's take a moment with these words: "Love… is the basis of true education." It is worth asking ourselves some questions:
How seriously do we as Adventist Educators take this? 

In what ways does this fuel our practice? 

Are we characterised by this in our school culture? 

In the messy, distracting, daily grind that buries us deep in routine, how much do we reflect on our progress towards this majestic purpose? 

What does it really mean for our schools to be centred on the love of Jesus Christ? 

How is His love wrapped around and through our relationships? 

How do we show His love in a living, dynamic way? 
Jesus' love was not vague, but powerfully experienced in every word, every gesture. As Cameron puts it: 
"I have now come to understand that with great purpose there needs to be great intentionality and an open-hearted courage to critically question both explicitly planned practice and the less obvious yet incredibly powerful implicit or hidden curriculum…. I want to seek understanding in the hidden corners… to discover the stumbling blocks and conflicting messages that undermine the revelation of Jesus in my practice."
Intentionality is needed to help us break down the lofty ideal of love so it can rest within every school routine and relationship. What might this kind of love do in the place where we serve?
Culture lies 90% below the surface, and isn't easily discerned or measured. So how do we attend to it? We focus on the daily details that make up our climate. Love is in the details:
Love is fully present. 

Love says 'Thank you' with eye contact.

Love apologises. 

Love never sends an email when upset.

Love acknowledges the angry email and takes time to process it before responding fully.

Love says, "I'd love to know what you think."

Love takes a moment to connect.

Love is polite.
God's Spirit lit a fire at Pentecost and the world was changed. Love made the difference. Let's invite His Spirit to work in us in ever greater measure, so God's deep, abiding, unstoppable love can be manifest more purely. Let's break down love into daily actions, for if we don't break it down, we'll water it down, and water tends to quench a fire.
Further reading: 
Scott, S. (2002) Fierce Conversations, New York: Viking Publishers, 2004
Hart, P. (Summer 2013) Climate and Culture, know your iceberg, Principal Matters